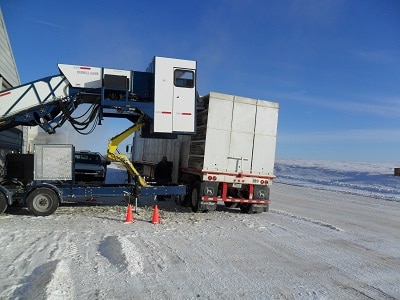 Marshall Loader is an automated poultry loader we researched, developed and built in order to load poultry in a more humane manner.
Marshall Loaders are proudly manufactured in Marshall, Minnesota, U.S.A. and built to withstand the Upper Midwest winters!
Stainless Steel Wash-down Bearings
Modular Plastic Conveyor Belting
Self Cleaning Rollers
Self Tensioning Belt
This Loader Is Self-Propelled
Load Sense Piston Pump
Self Contained Diesel Power Unit
Optional PTO pump, or hook right to your tractor
Torsion Axles with Disc Brakes
Galvanized
Made in the USA
Contact us today for more information.