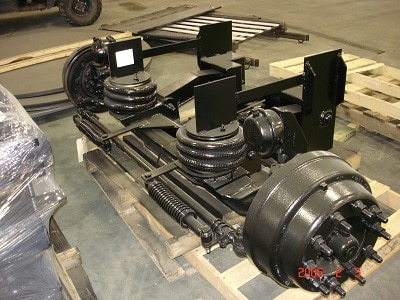 If you need a truck shortened or lengthened, Marshall Machine Shop, Inc. can do it for you.  We also add or remove axels, suspensions, bodies, custom hitches, box and hoist installation. With our NTEA credentials we can recertify your truck with the addition of an axle/axle.
We offer a full service truck frame shop and Truck Alterations are one of our specialties and we do our best to make sure the truck is done right.
Silent Drive Axles
Air Suspensions
Grain Bodies
Contact Doug to discuss your truck needs!